Commercial 24/7 Locksmith Portland, OR - Neighborhood Locksmith Services
As we all know, business and commercial facilities need an exceptionally high-level of security because they house costly installations and resources. They are also home to sensitive data, documents, files and information. Therefore, they need to be guarded with the most advanced locking systems.
You can place your trust on us and let us help you in protecting not only your precious assets, but also the vital data related to your company. We provide an entire range of commercial locksmith services at
Neighborhood Locksmith Services for virtually any kind of business facility, including: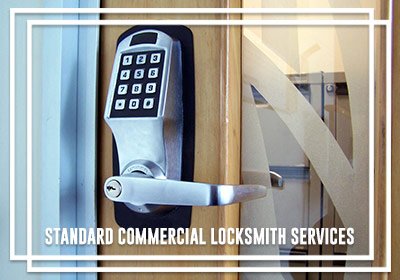 Hospitals
Offices
Restaurants
Banks
Parking spaces
Shopping Centers
Businesses
Malls
Schools
Motels
Universities
Hotels
Apartments
Our team of specialists can help you with any kind of commercial locksmith problem, so that your bank or any other business facility can be safeguarded both from internal and external threats. We can achieve this by the installation of high-security locks or using an exclusive restricted keyway system, which ensures that only the proprietor can duplicate keys and have access to secure and restricted areas.
We can also help you promptly and efficiently if you need to solve a simple commercial lockout issue and need to regain entry to your office building immediately. To sum it up, if your commercial locksmith needs are of an urgent nature, our technicians can provide the fastest possible resolution for your issue, and if your business operation requires an upgrade to its locking system, our locksmiths have all the skills and the know-how to effectively advise you on the best system to suit your needs.
Our range of commercial locksmith solutions includes: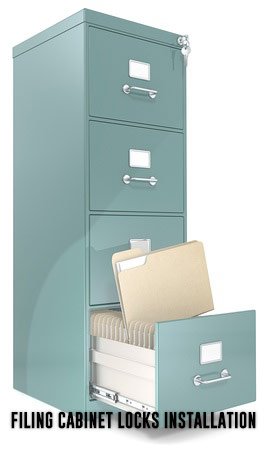 24-hour services
Emergency commercial lockout assistance
Standard commercial locksmith services
Installation of all-inclusive locking solutions
Basic lock repairs
High security lock and keys implementation
Key cutting, key duplication and others
Provision for keyless entry solutions
Custom-created high-security locks
Locks change and repair
Door repairs
locks rekeying
Master key systems for entire office
Magnetic locking systems installation
Digital locks installation and repair
Numerical keypad entry locks
filing cabinet locks installation
Mail box locks, push bars, panic bars, deadbolt installation and repair
And more
Besides standard locksmith services, some of the many options available to you are magnetic locks, push bars, keyless entry locks, keypad locks, digital locks, and restricted locks, which can be opened by only by special keys and they cannot be replicated, which means that you can control the access selectively, as per your wish. If you accidentally lose one of these special keys, we have an emergency locksmith team at the ready for rapidly restoring your access and ensuring that your business is restored without costing any downtime. The installation of such custom-tailored systems can then be implemented by our professional locksmiths quickly and expertly to secure your premises.
Another popular service that Neighborhood Locksmith Services offers, which may be right for your business, is the installation of a master key system, which allows your employees only selective access to some areas, and provides you with the flexibility you need to establish security at all level. In this kind of a setup, a single master key opens all locks in a building, while the sub-master keys are held by employees and can only be used to access specific rooms within the establishment. Let our professional locksmiths carry out a simple assessment of your facilities and determine which kind of locking system is right for your business and its requirements.
When you call Neighborhood Locksmith Services with your commercial lock & key worries, you can be sure that you'll receive the best and the most affordable locksmith service in entire Portland, OR area. So pick up the phone and dial 503-404-4024 today!